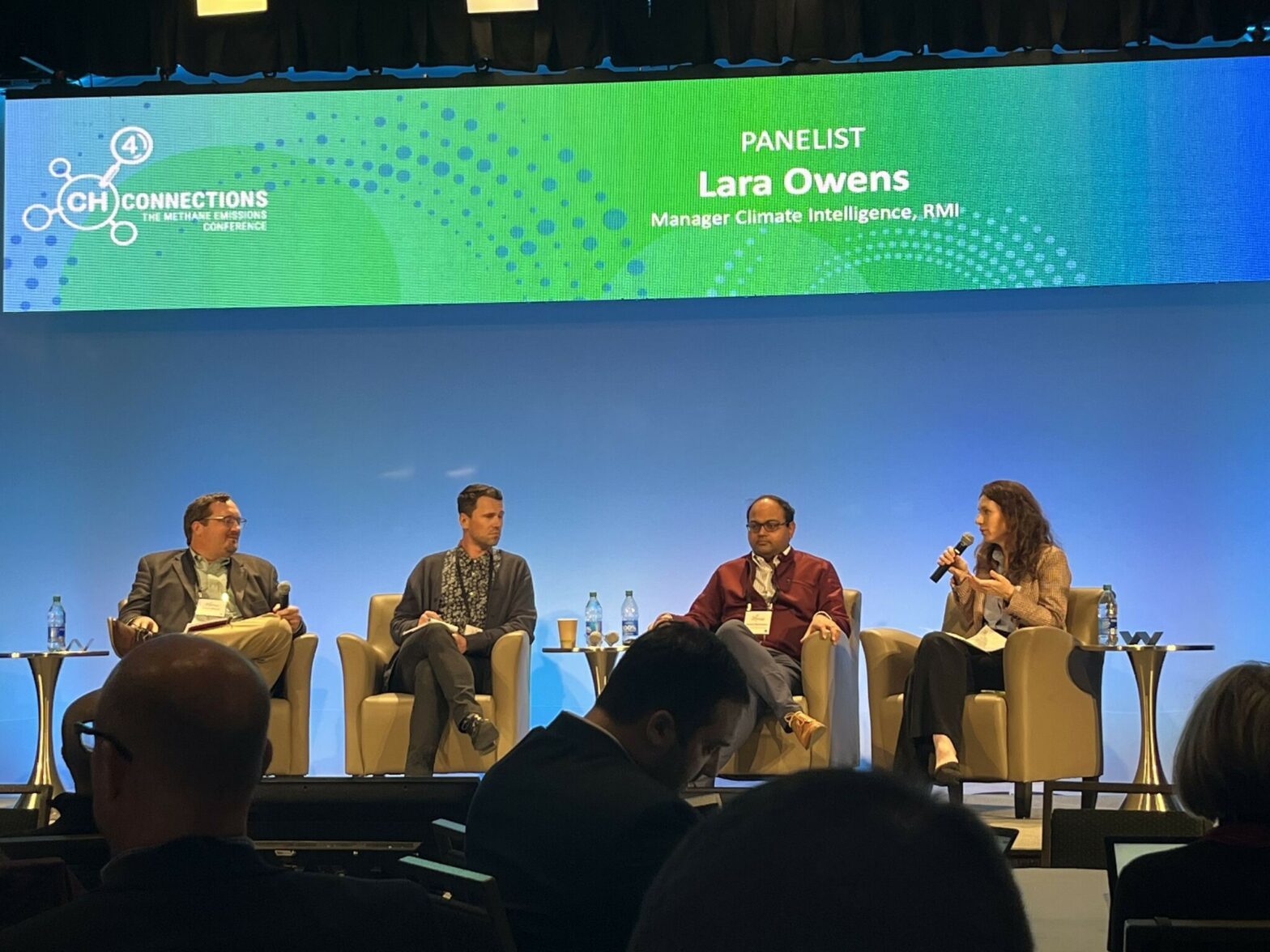 MiQ's Lara Owens and Michael Rabbani recently spoke at the CH4 Connections conference in Fort Collins, Colorado.
Our Director of Science & Tech, Lara Owens spoke on the 'Role of Methane in a Decarbonized World' panel with Thomas Fox, PhD, Chris Moore, and Arvind Ravikumar. Lara recognized there is more to do for perfectly quantifying methane emissions, but told the audience "this cannot slow our commitment to adopt quantitative metrics for grading emission reduction performance in the next decade."
MiQ Certification Manager, Michael Rabbani spoke at GTI Energy's Project Veritas Workshop explaining how methane measurement protocols can support MiQ certification and the need for intentional collaboration between organizations to continue demystifying the process of undertaking voluntary initiatives like MiQ certification.