The Emissions Calculator is designed for operators committed to reducing methane emissions and considering MiQ certification.
This easy-to-use tool assesses each emissions portfolio in relation to the MiQ Standard, allowing them to see their potential MiQ Certification grade and understand how their operations could improve.
Contact us at info@miq.org for questions about the tool.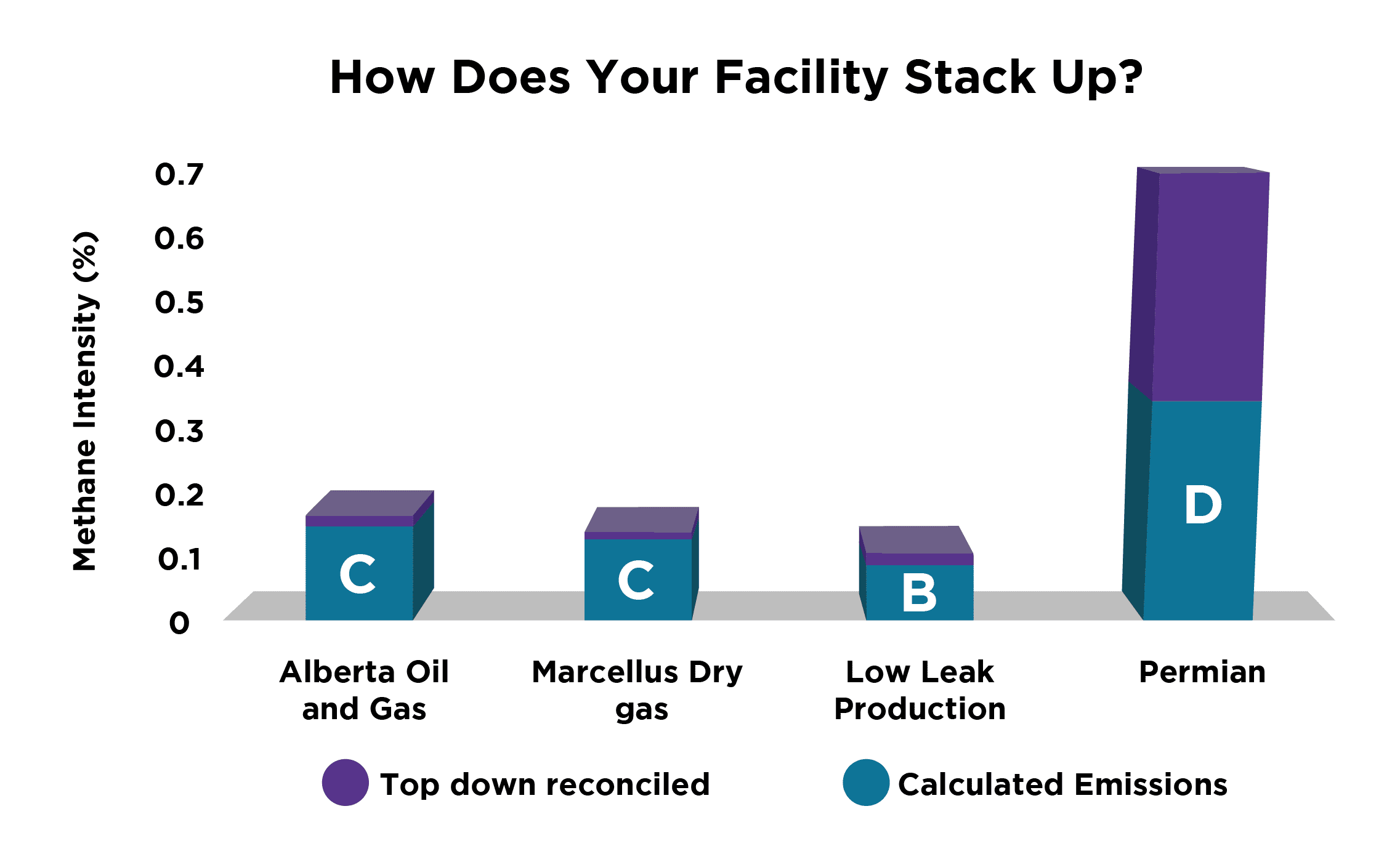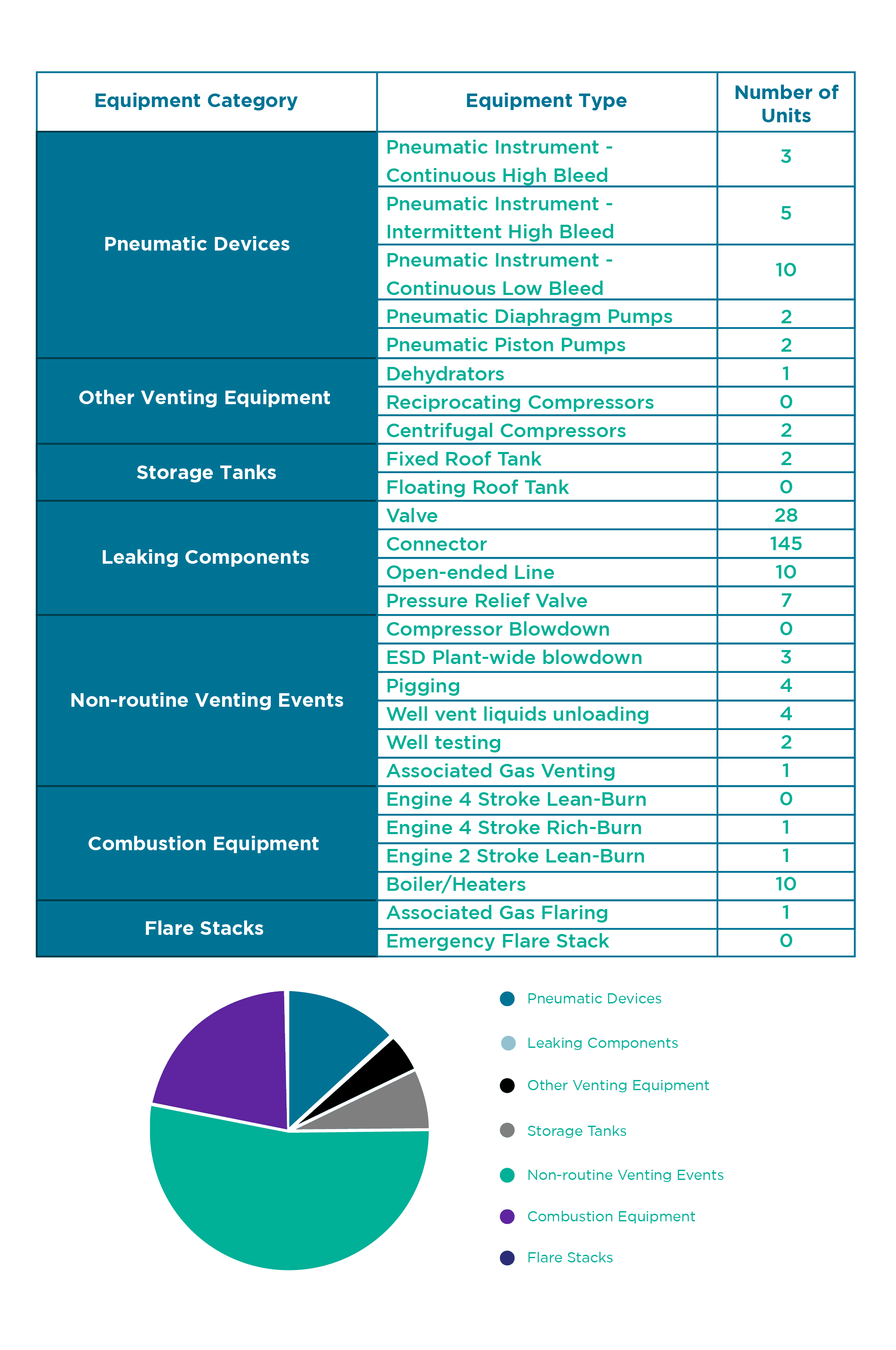 Case Study: Alberta Conventional Oil Facility
GOR = 0.69
Emissions = 256 tons CH4
MI = 0.15%
MiQ C grade for Intensity
Alberta Regulatory Requirements:
Fugitive leak detection and repair program (LDAR). Depending on the facility type, Directive 060 requires a minimum of annual OGI surveys up to 3x per year
Beginning 2023 pneumatic devices need to be limited to a vent rate of 0.17m3/hr
Beginning 2022 existing reciprocating compressor fleet average venting is limited to 0.35m3/hr/throw

Where any single compressor venting needs to be below 5.0 m3/hr/throw

Beginning 2022 existing centrifugal compressor venting needs to be below 10.2 m3/hr/compressor
Compressor seal testing is required at least every 9000 hours that it is pressurized
Total overall gas venting is limited to 15.0 103m3 of vent gas per month or 9.0 103 kg of methane per month.
Allowable Methodology for GHG Emissions calculations AB GHG Quantification Methodologies
Case Study: US Eastern Marcellus Gas Facility
Emissions = 109 tons CH4
GOR = 1.0 tons
MI = 1.1%
MiQ Grade B for intensity
Local Configuration includes:
Limiting pneumatic device venting
Measuring compressor seal vents
Completing required fugitive emission monitoring
No sources from flaring or storage tanks
Primary opportunity for reduction for electrification of combustion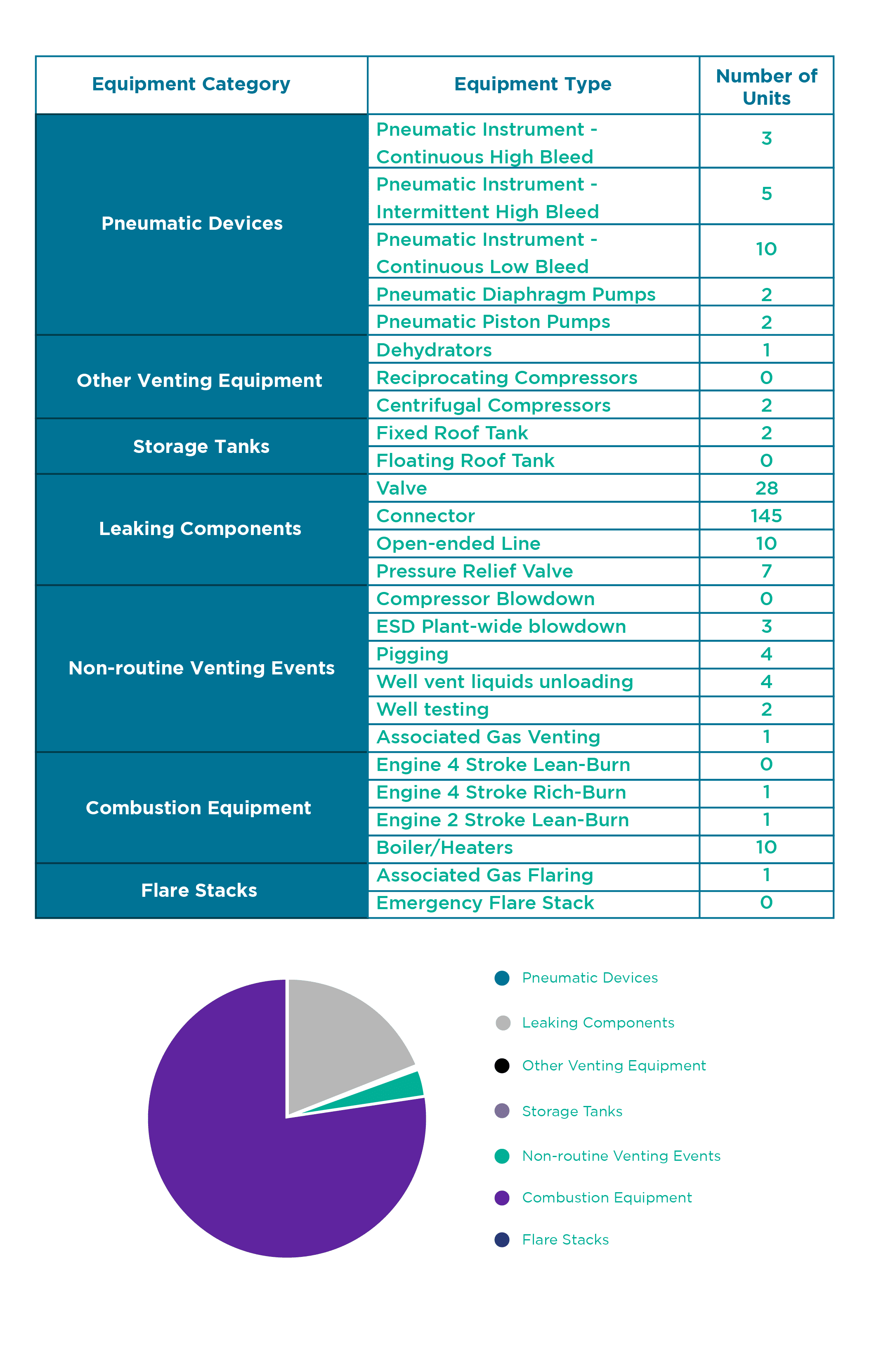 Case Study: Low leak configuration
Emissions = 72 tons CH4
GOR = 1.0
MI = 0.07%
MiQ B Grade for Intensity
Local Configuration includes:
Pneumatics that are electrified or converted to instrument air
Tank vented is connected to a VRU or tied into a flare or sales gas line
Heavy or conventional oil facilities may have higher intensities due to more associated gas venting and tank venting activities where low intensity producers are more likely to be pure gas plays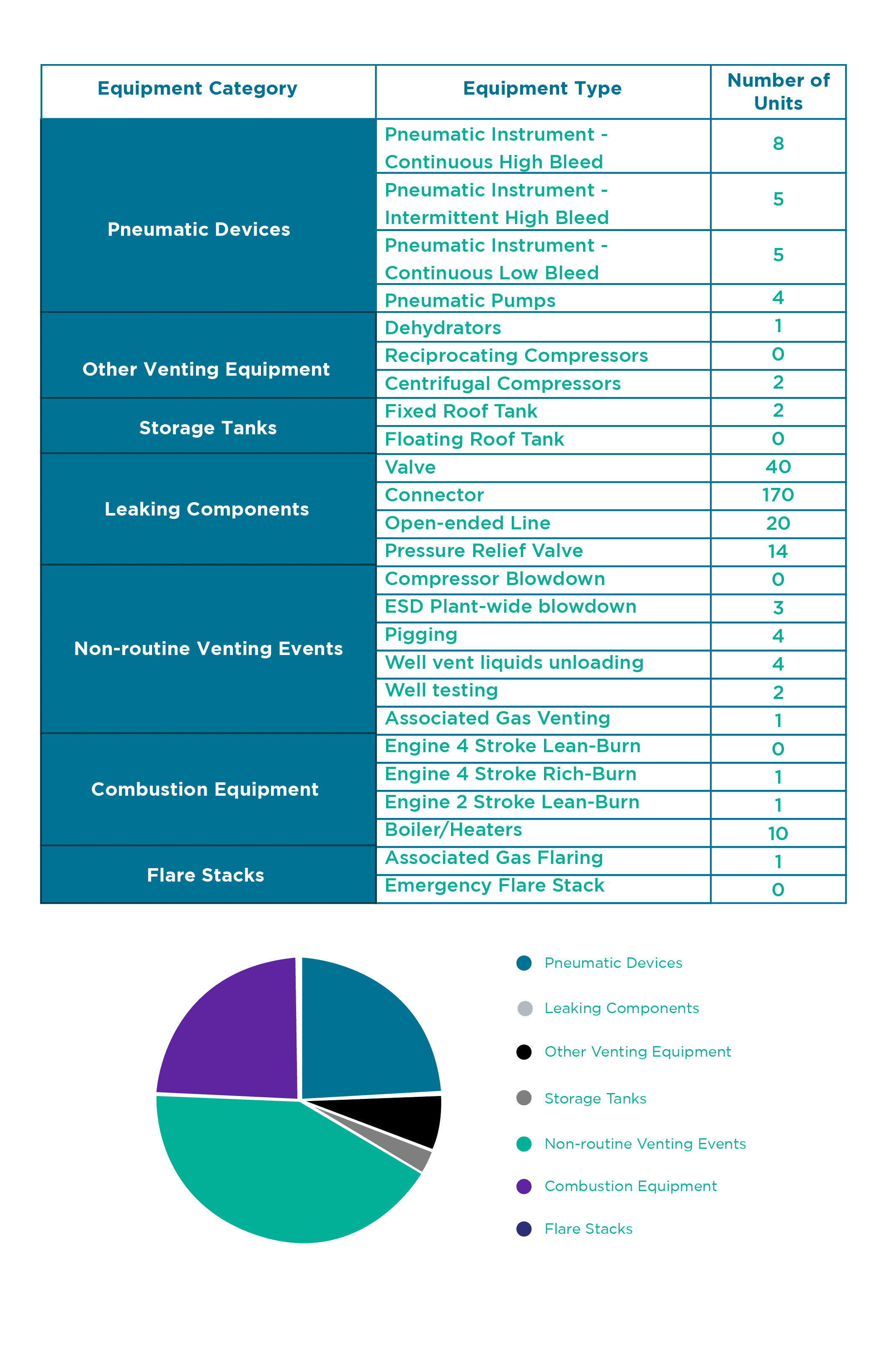 Case Study: Permian Oil and Gas Facility
Emissions = 228 tons
GOR = 0.1
MI = 0.35%
MiQ D Grade for Intensity
Local Configuration includes:
High bleed pneumatics
No tank controls, not yet connected to VRUs
Population counts for leaks, instead of individual leaks
Associated gas well production leads to flaring