Our Vision
Our Methane Mission is to certify 100% of the global gas market.
At MiQ, we are determined to rapidly reduce methane emissions and are working with major operators across the world to do that. Methane is 84x more potent in the atmosphere, and therefore damaging, than CO2 over a 20 year period, so by reducing the volumes emitted we can dilute some of the impact.
Here are the facts:
Human-made methane emissions increased by 1.3 percent every year for the last decade, and by 1.7 percent in 2018 alone.
The oil and gas industry contributes over 84 million tons of methane to global emissions each year, roughly equal to the emissions from the entire global road transport fleet.
Oil and gas operators already have the technology and practices to reduce 75% of methane emissions. This reduction equates to a 0.2% methane emissions performance in the global oil and gas sector by 2030 would abate 5.7 gigatons per year of CO2e from the atmosphere and get the world 17% of the way to halving global annual GHG emissions – equivalent to taking 1.2 billion polluting cars off the road by 2030.
Our generation has the facts and the technology to do something that no other generation has been able or willing to do. Certified Natural Gas is not the long term solution – that lies in creating sustainable clean energy sources – but in the short term it can help drive lasting changes in the way gas is produced, which ultimately makes the atmosphere cleaner.
---
The Team
The MiQ team is made up of international experts from across the energy industry, traders, environmentalists, engineers, policymakers and researchers.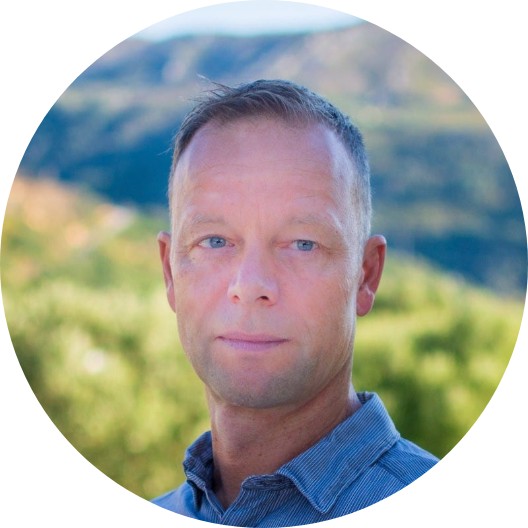 Georges Tijbosch
CEO, MiQ
Georges Tijbosch is the CEO of MiQ, working to develop a market-based solution for methane-certified and differentiated gas.
He is the former Director of Origination at Centrica, where he managed the team responsible for Centrica's large gas and power transactions. These included strategic gas supply deals, a €200m acquisition of Danish power trader NEAS Trading, and European green certificate power deals.
Before that, Georges was a director for ten years at London investment bank commodity trading desks. Positions included Director of Energy Sales at Goldman Sachs, Head of EMEA Energy Marketing at Bank of America Merrill Lynch, and Head of EMEA Commodity Finance at JP Morgan.
Georges began his career in 1996 at BP Benelux as Sales and Marketing Manager for fuels and lubricants, and joined BP's London trading floor in 2000 as Senior Marketer, Oil Derivatives.
Georges holds a Masters in Chemical Engineering from the Université Libre de Bruxelles, Belgium.
---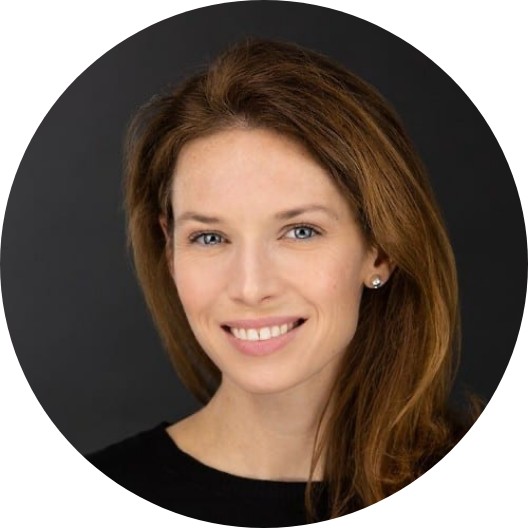 Lara Owens
Project Manager, RMI
Lara is a manager in RMI's Climate Intelligence program, focusing on accelerating efforts to reduce greenhouse gas emissions from global oil and gas supply chains. Prior to joining RMI, she worked at Mercury NZ and Ormat Technologies Inc as a technical expert, managing exploration and development, process chemistry, operational efficiency and environmental compliance.
Lara holds an MSc and PhD in Geochemistry from New Mexico Institute of Mining and Technology and BS in Geosciences from Pennsylvania State University; She is a registered PG in the state of California.
---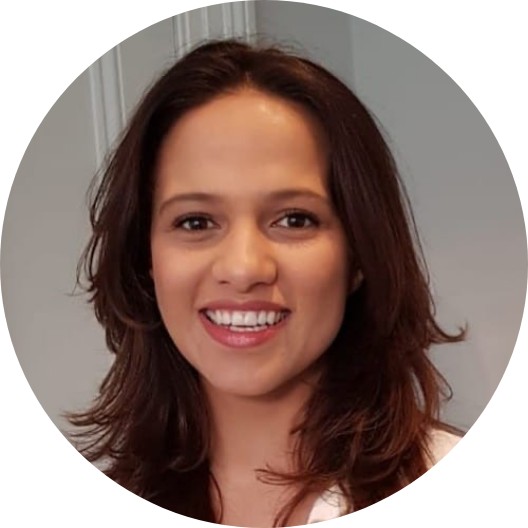 Saima Yarrow
Senior Advisor, SYSTEMIQ
Saima joins as a LNG industry specialist having been trading and originating deals in LNG for over a decade. She recently set-up and ran LNG trading for a state-owned gas company, and previously managed a European gas and LNG portfolio for JP Morgan and Sempra.
Saima started her career in energy as a junior on the gas desk at Sempra Energy in 2006. Saima holds a MSc in Development Economics from SOAS University of London.
---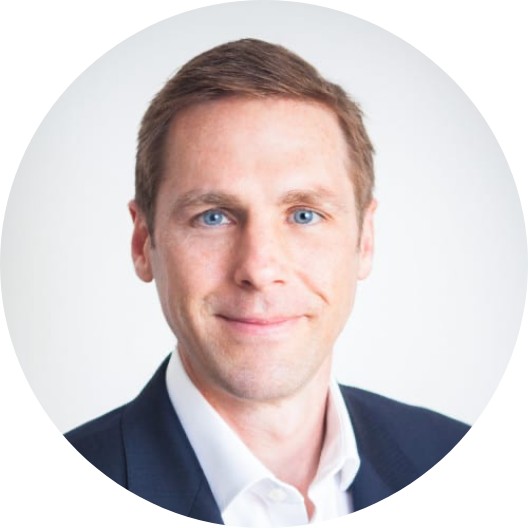 Tim Marsters
Commercial Manager, SYSTEMIQ
Tim has worked in the energy markets for 25 years. In that time, Tim has worked in consulting, for utilities, banks, energy traders and renewables developers, to structure and execute transactions along the commodity supply chain and investing in the energy transition. In his most recent role as Head of Business Development and Principal Investments at Centrica, Tim led a team that invested in energy transition businesses and developed Centrica's offering in carbon offsetting and green gas guarantees of origin.
Tim holds masters degrees in Agricultural Economics and Rural Land Use and Business Management from Reading University and Henley Business School in the UK.
---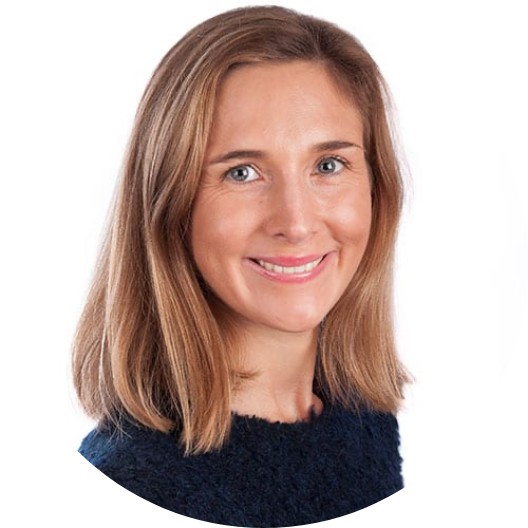 Irena Spazzapan
Partner, SYSTEMIQ
Irena oversees the European work for the partnership, focusing on the adaptation of certification protocols to the European context and the symbiosis of voluntary efforts with emerging regulation. Irena joined SYSTEMIQ in 2018 and leads the methane practice, alongside "SYSTEMIQ Solutions" incubation and investment work.
Prior to joining SYSTEMIQ, Irena was at Goldman Sachs for 12 years as an Executive Director in European Gas and Power Origination, head of European LNG organisation and was responsible for the Italian and Spanish gas markets. Irena led the opening of several new markets for Goldman Sachs over her career, including the bank's first entry into Italian and Spanish power markets, Italian and Spanish gas markets, physical LNG and the EUA carbon trading scheme. Before Goldman Sachs, she worked briefly at the United Nations.
---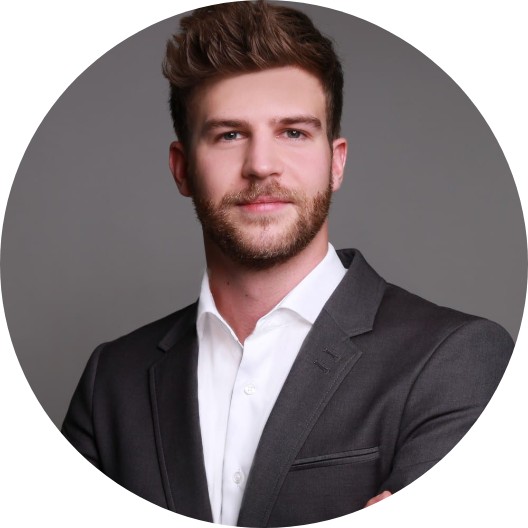 Marco van Veen
Project Manager, SYSTEMIQ
Marco started at SYSTEMIQ in 2020 to reduce natural gas methane emissions in Europe and its import routes. Prior to joining MiQ, he was at the European Commission, working on security of supply and establishing a strategy to curb methane emissions as part of the Green Deal.
Marco has experience in the evaluation of exploration performance within the oil and gas industry at Wintershall DEA. His interest is in the analysis of data uncertainty and its implications for decision making. He holds an M.Sc. degree in Georesources Management from RWTH Aachen University and spent a year abroad in Stavanger and on Spitsbergen.
---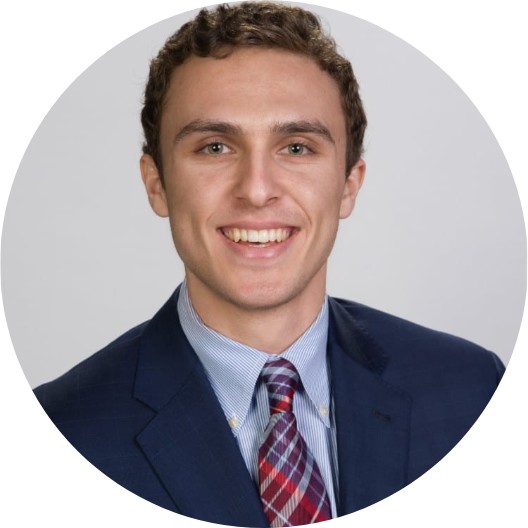 Michael Rabbani
Senior Associate, RMI
Michael is a Senior Associate in RMI's Climate Intelligence program, focused on developing solutions to rapidly reduce greenhouse gases from the global oil and gas supply chains. Prior to joining RMI, he worked at ExxonMobil in various technical roles including global air emissions reporting advisor, R&D program technical lead, and site process engineer.
Michael holds a BS in Chemical Engineering from the University of Arizona and is pursuing a MSc in Energy Policy and Climate from Johns Hopkins University.
---
Contact Us
If you would like to be kept posted on MiQ, you can sign up for our email updates. You can unsubscribe at any time. More information can be found in our privacy policy.
FAQs
Read the frequently asked questions below that cover the who, what, why, when, and where of MiQ.
1. How does your not-for-profit status work?
MiQ became The MiQ Foundation in late 2021 and will use its not-for-profit status to continue to drive the rapid reduction of methane emissions in the oil and gas sector. 
In 2021, we made significant progress, certifying 2.5% of the world's gas. MiQ was built to scale up rapidly and, in 2022, we hope to make further strides in the amount of MiQ certified gas available in the global market. 
2. What claims can producers and buyers make about MiQ Certification?
The MiQ Standard evaluates methane emissions performance – evaluated holistically across three indicators (methane intensity, company practices, and monitoring technology deployment) – to ensure that emissions are pragmatically quantified. Our objective is to provide transparency of methane emissions to Sellers and Buyers, leading to methane abatement over time.
We ask that operators use the term 'MiQ Certified Gas' to demonstrate that the gas has been graded according to our stringent standard. It is important to remember that MiQ certifies production asset by asset, so any operator seeking certification at several facilities could be subject to different grades. This approach ensures that improvements are made in the right areas.
Buyers of certified gas will receive MiQ certificates in their account in the MiQ Digital Registry. When required e.g. for reporting purposes buyers can request for a certificate to be retired. MiQ will ensure there is no double counting of claims with the certificates.
3. How are the audits checked?
Auditor reports, which comprehensively evaluate a facility's methane emissions performance and recommend a certificate grade, will be reviewed by the MiQ and its appointed Issuing Body.  
Once approved, the MiQ Certificates will be issued into the MiQ Digital Registry. MiQ works with Evident/GCC  (the central issuer for I-REC certificates)  as the Issuing Body and Digital Registry functions. 
4. How are auditors selected?
To ensure transparency and enable MiQ Certification to be used around the world, gas operators can choose any independent auditor as long as they meet the MiQ accreditation requirements.
Auditors are required to have a proven track record of working in upstream production environments and in-depth methane emissions calculation, monitoring, and mitigation expertise.
There are currently many accredited auditors. Read more about our approach to auditors here.
5. How much does certification cost?
MiQ is not-for-profit and has no commercial interest in the uptake of certification. The cost of certification is dependent on the cost of the independent auditors, which will vary depending on the company and the complexity and size of the asset seeking certification. There will also be a small administrative fee, which will be used to operate and maintain the MiQ Digital Registry. Our fees can be found here.
6. Why focus on methane emissions in the oil and gas sector?
The discussions at COP26, announcements such as the Global Methane Pledge, and latest IPCC report show reducing methane emissions from the oil and gas sector is an important step to address climate change in the near term. MiQ Certified Gas is an important tool in achieving this goal.
Methane, the primary component of natural gas, is a much more powerful pollutant than CO2 that persists in the atmosphere for about a decade. Globally, human-made methane emissions increased by 1.3 percent every year for the last decade, and by 1.7 percent in 2018. By reducing the volumes emitted, the world removes a harmful gas that contributes to climate change and buys time for CO2 solutions, such as Carbon Capture and Storage, to mature.
Until sustainable alternatives to natural gas are available at scale and our energy infrastructure is redesigned away from fossil fuels, we need to ensure that the gas we do use has a minimal climate impact.
7. Where does MiQ operate?
MiQ is a globally applicable Standard and Certification system. We currently have certified in North America and are aiming to expand to Europe and Asia the future. Our offices are located in Colorado, London and Amsterdam.
8. Who does MiQ work with?
MiQ works with operators in the oil and gas sector to help them get an independent assessment of their methane emissions performance, and therefore to reduce methane emissions. The operators MiQ currently works with include ExxonMobil, EQT, NNE, Comstock and Chesapeake. 
MiQ has also accredited almost ten auditors and is looking to work with many more. If you would like to become an MiQ accredited auditor, please contact us. 
We are also looking to work with regulators across the world to help deliver a globally recognised standard for methane emissions. Learn more here.
9. How do MiQ Certificates work?
Certification assesses methane emissions from upstream natural gas production, natural gas (including associated gas) produced at onshore and offshore facilities, and by the end of 2021, along the full supply chain including LNG and pipelines.   
Producers will be awarded a grade across an A-F scale to reflect the variations in the methane intensity of gas produced at different platforms. The table below shows the levels we use to grade: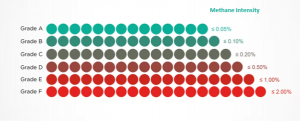 MiQ and its auditors assess the methane emissions at facility (asset or platform) level.  
Our granular approach can also mean that different facilities operated by the same company can end up with a different grading. This will help producers improve the right assets or components within their facility. 
For each unit (1 MMBtu) of gas produced at a certified facility, the producer will receive an MiQ certificate in their account on the MiQ Digital registry monthly.
10. What's MiQ's history?
MiQ was established in late 2020 to enable massive reductions in methane emissions from the oil and gas sector with the aim to certify 100% of the world's natural gas production. 
Originally, MiQ was set up as partnership between RMI, formerly the Rocky Mountain Institute, and global sustainability consultancy SYSTEMIQ.  
MiQ is headed by Georges Tijbosch. 
11. What does MiQ stand for?
MiQ stands for Methane Intelligence.
12. What is MiQ?
MiQ has one simple goal: rapidly reducing methane emissions in the oil and gas sector by certifying natural gas. 
MiQ has developed a Standard that provides a robust, transparent, and reliable grading method (A-F) to certify natural gas according to its methane emissions performance during production. 
The Standard assesses three criteria: 
Methane intensity

 

Monitoring Technology Deployment

 

Operating practices that promote a culture of emissions management and continuous improvement

 
MiQ accredited independent auditors perform the assessment and MiQ issues tradeable certificates. These certificates are stored on the MiQ Digital Registry. 
As a Foundation, our work is not for profit.