Assessing methane emissions across the natural gas supply chain
MiQ's Certified Supply Chain assesses data points across the whole supply chain, from wellhead to midstream to LNG regasification, providing the sector with the data it needs to act on emissions. 
 
MiQ's aim is to incentivise reductions by bringing transparency on methane emissions to the global gas market.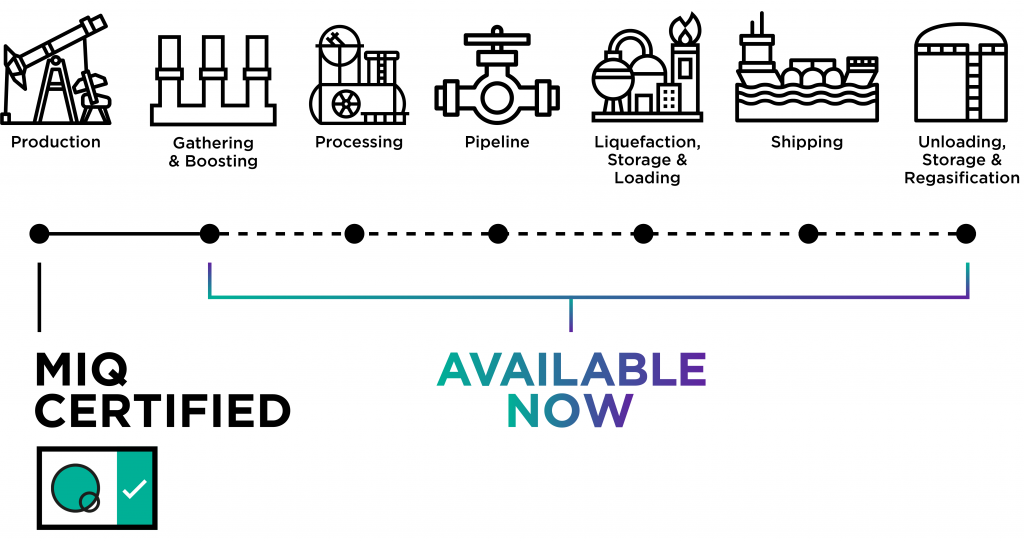 MiQ Certificates – held on MiQ's Digital Registry – hold the crucial information that creates transparency. Each facility, from production to boosting and gathering, processing, transmission and storage, liquefaction, LNG shipping and regasification is audited and is given a methane intensity grade that feeds into an overall grade and methane intensity for the aggregation of each stage of the supply chain.
 
MiQ Certificates can be retired on the MiQ Digital Registry by (or on behalf of) end users. Statements setting out the details of the certificates retired can then be used as evidence in their greenhouse gas reporting.